Take a GU Outdoors Adventure This Semester | New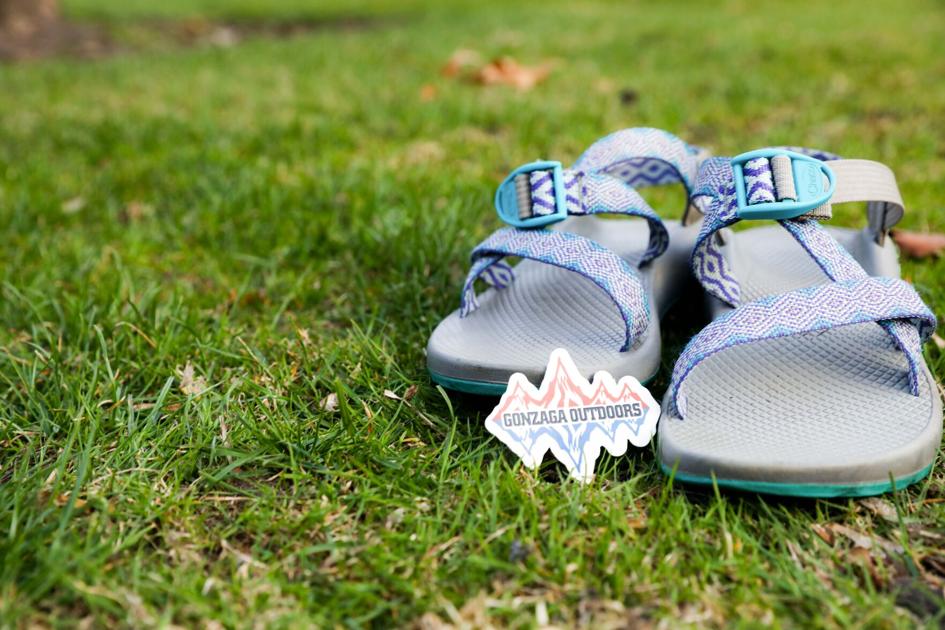 The outdoors experienced a boom in popularity during the pandemic, and Gonzaga University Outdoors seeks to continue this trend by facilitating and encouraging outdoor participation for students of all interest levels.
GU Outdoors invites all students on campus to experience the outdoors. Leading several trips each week, it offers students the opportunity to participate in hiking, biking, kayaking, hiking, whitewater rafting, and other activities around Washington and other states. No experience is necessary to participate in these trips.
"We're here to try to meet so many people where they are with their enthusiasm and appreciation for the outdoors," said Matt Edenfield, the Director of the Outdoor Program.
One of this year's trips is a hike through Hell's Canyon, home to the deepest river gorge in North America. A two-night trip, the backpackers take a jet boat to the unloading area, then begin their journey back to where they originally boarded the jet boat.
GU Outdoors also offers a plethora of water sports opportunities such as kayaking and whitewater rafting for beginners and experienced students alike. An upcoming trip with GU Outdoors is a kayaking trip, where students kayak to an island, stay overnight and then return by kayak the next day.
With Spokane having distinct seasons, students can expect to hike in the fall and snowshoe in the winter. During the seasonal transition period in November, GU Outdoors hosts Adventure Week, where activities take place on campus.
Trips are led by student volunteers who go through a lengthy application process and receive extensive training on a variety of topics such as group dynamics, wilderness first aid, technical skills, risk management, diversity and inclusion. In recent years, GU Outdoors has focused on hiring a variety of personalities, from energetic and outgoing leaders who like to shout and liven up the group, to introspective and reserved leaders who stand at the back of the group to engage. one-on-one conversation.
The only COVID-19 restriction is wearing masks in indoor spaces. GU Outdoors travel has returned to near-normality, being able to increase the number of participants to what it was in previous years and once again offer overnight travel.
GU Outdoors also offers equipment rentals, with tents, sleeping bags and sleeping pads being popular items during tent season for men's basketball tickets. Other equipment for rent includes kayaks, crash pads, snowshoes, and clothing like rain gear and hiking boots.
Breaking down the barrier to entry to explore the outdoors is fought by having a wide variety of equipment for hire. Affordability is a key tenant, with the average cost of renting a single piece of equipment for the weekend being $ 9.26.
The GU Outdoors office space is located at John J. Hemmingson Center 015 as an open space for all students from 9 am to 5 pm on weekdays.
A major endeavor for GU Outdoors over the past three years is the Justice, Equity, Diversity and Inclusion (JEDI) initiatives. Working to make the outdoors more accessible, a fund to help cover the costs of students eligible for the Pell scholarship for travel is being established. This fund will offer up to 50% off for certain trips.
Partnerships with groups such as Diversity, Inclusion, Community and Equity (DICE) brought in outside consultants to help restructure GU Outdoors and bring in speakers who talk about identity and race. , and micro-aggressions to increase the social sense of travel leaders and their ability to create an inclusive environment. outdoor community.
An overview of the JEDI initiative states, "As a university student engagement and leadership program, we seek to create equitable access for all Gonzaga students to resources, travel and rentals. "
GU Outdoors is also affiliated with the Bike Shop, located at Hemmingson Center 150, which offers bike and snowboard rentals, bike repair and tune-ups, and ski and snowboard waxing.
Although GU Outdoors is not a club, it encourages all students to join the mailing list by emailing [email protected] or visiting their office to stay up to date on upcoming trips.
"Just sign up for a trip, even if you don't know anyone else who is going to sign up," said Mackenzie Gass, senior and senior travel director. "I was able to make better friends in GU".